Education, Life Skills, Tennis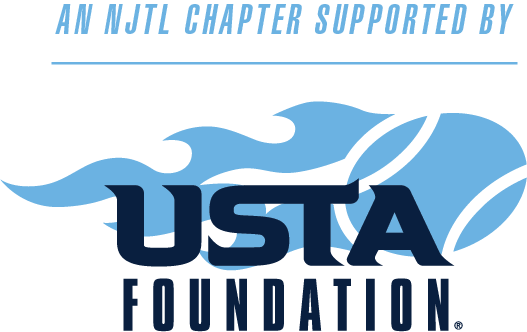 The world has changed for young people. Instant access, virtual reality, digital distractions—they allow children to reach across the world without even leaving their homes. Communication and technology open many doors.
But there were simpler times. When growing up meant meeting your friends, playing at the park, reading printed books, expressing yourself in real-time. Your community meant your neighbors, your school, your family.
When Arthur Ashe, Charlie Pasarell and Sheridan Snyder founded National Junior Tennis and Learning in 1969, they set out to use tennis to reach those children who might not otherwise be introduced to the sport, with the goal of instilling humanitarianism, leadership, and academic excellence.
In Houston, the ideals originally established for NJTL are alive and well in free youth tennis programs offered at more than 45 parks and 30 schools each year. Supported by the Houston Tennis Association in collaboration with the City of Houston Parks and Recreation Department, the program reaches thousands of at-risk youth and reflects the diversity of the fourth largest city in the United States.
Today, childhood obesity and physical illiteracy are prevalent. Children "talk" to their friends through keystrokes without speaking a word. For the first time, life expectancy for the younger generation is predicted to be five years shorter than their parents.
NJTL inspires change. Fitness, fun, and friendship are part of the plan. Coaches serve as mentors and provide a consistent adult for the children to see two to four times per week. Heading to the neighborhood park becomes a part of the family schedule. Because it's free, even those without financial resources can enjoy the program.
It's not just about tennis. Reading, art, writing, computer camps, and scholarship opportunities round out the offerings that allow young people to develop their educational, social, and leadership skills, helping them become citizens of the world that Arthur Ashe would be proud of.
If you play tennis, think back on your fondest memory of the sport, the biggest influence or life lesson. It's clear. you can never tell where tennis might take you.
NJTL makes a difference and you can, too. Give…whether it be time, creativity, resources, or financial support. Whatever you offer will be used to enhance the lives of young people and promote the ideals of Arthur Ashe.
For more information, please visit the Houston Youth Tennis Site or call (832) 395 7561.