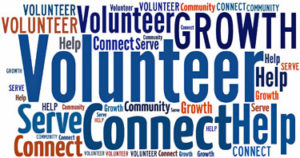 The Houston Tennis Association is a volunteer-driven organization, and we welcome assistance with our programs, tournaments, initiatives, and special events. In addition to helping us run tournaments or aiding with our youth activities, there are several important committees that meet periodically through the year as well as the option to help manage and advise our organization.
There are three main ways to serve:
HTA Board of Directors—Help make decisions directing and growing tennis in the Houston Area. Nominations for HTA Board of Directors are reviewed year-round with decisions presented to the current Board each November for election by the Membership at the Annual HTA Meeting in December.
Advisory Board—Advisory Board members provide valuable input and help direct the HTA Board with advice in their areas of expertise. Advisory Board members may be asked to assist with special projects from time to time based on the association's needs.
Participate in HTA Committees—HTA committees are working committees and need people who are willing to roll up their sleeves and provide necessary assistance in those respective areas. It is not necessary to be on the HTA Board to participate in a committee. The standing committees are:
If you are interested in helping, please complete a short form to inquire about volunteering.
We welcome any inquiries, so we hope to hear from you soon!